Business Management
Our approach to business management is to act als 'CFO' of your entire business. We meet the unique characteristics of the music business and support our clients in both their business and private financial planning. As such, our clients can focus on making music and building their career in the music business. Among other services, we actively check royalty statements from labels, publishers and other societies. We also make sure the business is structured properly and successfully incorporated several corporate structures.
Fiscal advisory
Musicians and music rights have a special fiscal status. For example, consider the withholding taxes on performances abroad. However, there are lots more fiscal risks that are often overlooked, including the recovery of value added tax paid and the deduction of several music specific expenses. Right4music optimizes your fiscal position and minimizes risks regarding income tax, value added tax, salary- and withholding tax and corporate income tax.
Administration
In addition to our advisory services, Right4music is also be able to take care of your administration, annual reports and tax filings. Through our high level of automation, we are able to perform our services as efficient as possible, naturally at our pre-agreed fixed price. Rather than spending time on the administration, our clients are able to focus on the passion: music.
Right4music specializes in music rights and fiscal law and regulations with respect to the national- and international music business. We combine broad knowledge of all legal and fiscal aspects related to being an artist and/or entrepreneur in the music business, for example legal issues regarding your music rights, (Corporate) Income Tax, Value Added Tax and Salary Tax. The combination of broad legal and fiscal expertise is unique.
One of Right4music's most important beliefs, is our believe to reduce day-to-day concerns of our clients as much as possible. Therefore, we perform our services at a pre-agreed fixed price, also for our advisory services. For musicians, we offer several packages starting at only € 49,95 per month. This includes the income tax filing, value added tax filings and regular advisory services.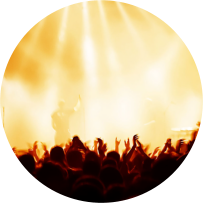 Pim has a preference for Dance and Deep House music. However, he also appreciates classic piano music. Pim started his career as an auditor for the Dutch Tax Authority. As a result, he has a strong connection for fiscal affairs, including income tax, value added tax, salary tax and corporate income tax. He has also gained broad knowledge regarding advisory services for clients in the music business. For example, he successfully accompanied international artists and set-up optimal (international) structures.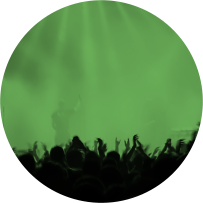 Joost has a broad interest in music, ranging from Dutch bands to international pop artists. During the beginning of his career, Joost worked for several artists, bands and producers. As a result, he gained broad knowledge regarding music specific administration. Joost has also a proven track-record regarding the management of music rights.
For example, he successfully claimed additional revenue for his clients on multiple occasions.
Contact
Right4music's office is located in Driebergen, the Netherlands. Naturally, we would like to visit your office for a further introduction.
Right4music
Hoofdstraat 81
3971 KD Driebergen
The Netherlands